JOIN LIVE:
VIRTUAL CLASS ETIQUETTE:
Please sign on 5-10 minutes before class time, Video must be on for safety
CLASSES ARE MONITORED; ANYONE MORE THAN 5 MINUTES LATE WILL NOT BE ADMITTED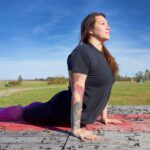 TUESDAYS INNER STRENGTH CLASS W/FELICIA @ 8:00PM EST/7:00PM CST/5:00PM PST
Meeting ID: 820 7407 6346 Passcode: 274681        **STARTING AUGUST 16TH 2022**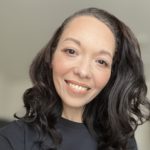 WEDNESDAYS: TISHA DOWNING, 11:00AM-11:40AM EST- INNER STRENGTH-  Use Meeting ID: 838 4759 7664 Passcode: c1T5YR 
Please see Facebook for updates on class

Thursdays,  Virtual Inner Strength w/Harper Bruens
Veterans Class only w/WPB VA 
Please contact Harper via harper.marsolek@va.gov or call her at 561-876-9537 for access to class. 
CLASS UPDATES:
No class 8/11, 8/25
Substitute: 8/18
CW also offers virtually Trauma-Conscious Yoga to Dove Transplant Participants
For more information about Dove Transplants for Veterans go here:https://www.dovetransplant.org/
RECORDED ZOOM CLASSES
CW 10 MINUTE MINDFULNESS BREATHING-FELICIA ROBINSON 
CHAIR YOGA W/WWP- Commander Bingham 8/18/2020  
CHAIR YOGA W/WWP- Commander Bingham 8/13/2020
CHAIR YOGA W/WWP- Commander Bingham 7/16/2020
**DONATING BY CLICKING THE "DONATE" TAB OR THROUGH VENMO**
*INNER STRENGTH: This is our "core" Connected Warriors class. It involves postures, meditation, and breathing while emphasizing the mind-body connection.
*IF YOU ARE INTERESTED IN HOSTING A WEEKLY VIRTUAL CW CLASS PLEASE CONTACT FELICIA ROBINSON VIA EMAIL felicia@connectedwarriors.org
YOUTUBE CLASSES
https://youtu.be/0VO4u42ZqdU